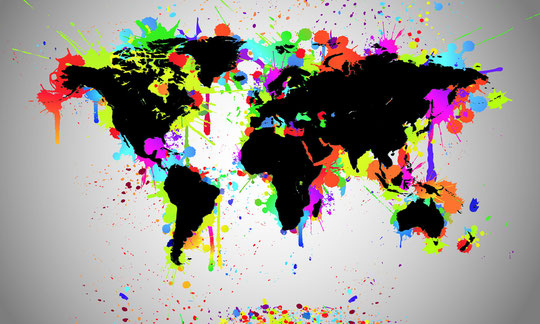 For the students in Göttingen, this little charming town in the middle of Germany is seen as their second home; it is even more so for the many international students on campus. Out of the total 31,000 students in Gö, more than 12% of them possess some degree of international background, ranging from as many as 120 countries. AUGUSTA has therefore decided to get up close with this enormous student population and the related uni organisations, asking them your questions and exploring the life of an international student in Göttingen.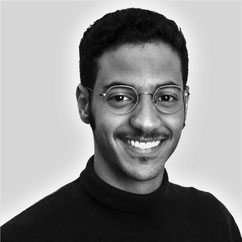 Interview with Abdullah Ahmed Almamy, First Speaker of the Council of International Students
Having moved from Saudi Arabia to Germany almost 6 years ago to pursue a degree in medicine and having worked very closely with generations of international students for 2 years now, Abdullah A. Almamy is definitely someone who knows all the ins and outs of international student life. We managed to sit down with him.
Augusta: Hello Abdullah, it's a pleasure! Could you please briefly tell us more about the Council?  
The Council of International Students (ASR) is elected by the International Student Parlament (ASP) annually and acts as the representation of all international students at our university. It attends to all their concerns and queries. Within the Parliament, issues like budget matters are discussed, as well as different tasks assigned to the Council. It is then the Council's duty to come up with creative project ideas and carry them out.
Is taking up the role of representing all international students a motivation for your work?
Definitely! We aspire to be the "bridge" between international students and the university, just like any other student representative organs in AStA, except that we try to stay apolitical and cater to a slightly different target group. Our two main aims are, firstly, organising more interesting projects that can help bring students from all different background together. One good example is the upcoming Global Village project, which will take place in the first week of July, where students are given a platform to showcase their cultures and have a glimpse of the other ones. Our entire team is very much excited about this event. Other than that, the Council also meets students at a personal level. Students are welcomed to pose their questions during our Office Hours, be it regarding accommodation issues or scholarship opportunities, which are the more frequent concerns we've encountered. We mainly function as referrals and advice them to come in contact with the corresponding organisation in charge. But over time, we've also seen students coming to us with more personal issues, upon which we try our best to stay neutral and play the negotiating role.
It seems like your work is essentially students-oriented and always having their best interests as the fundamental of your job. But has it always been smooth-sailing, trying to fulfill your functions as a student organisation?
No, we've previously experienced a quite rough patch. There was a time when we had a lot of difficulties reaching out to international students in the city. As many tend to be rather reluctant to get engaged, we had a pretty low level of participation in the Council. Besides that, a "generation gap" also occurred, as the older batch of Council members left, leaving only a few of us. That led to us starting a campaign on attracting "new blood". And now there are already six of us working together. The campaign is still ongoing, as our biggest goal is achieve long-term sustainability within the Council, where more people come together, sparking off fresher ideas.
You are a very active and socially engaged student yourself. Would you like to give some advice to your fellow international students, who also want to make their time in Göttingen a fulfilling one?
Sure, well, first of all, one has to be prepared that the initial phase in the uni is definitely going to be a difficult one, but rest assured that it will be worth it. Another important point is work on the language, even if you do a full English study program, because knowing the language can open up a whole new world for you. There are many ways to achieve that: for instance, get to know German friends, move into WGs with German students and through sports, one can also form many meaningful contacts with people. Once you feel well-situated in the uni, it may then be a good time to consider taking up other commitments, like joining a student initiative, that you are interested in. Last but not least, enjoy your stay in Germany by discovering other German or European cities.
jz